Readapted for its new vocation, Aberdeen Cultural Centre houses organizations dedicated to artistic, cultural and educational endeavours. Indeed, the Centre's old brick walls are home to a mix of organizations and artists representing an extensive range of artistic expression: painting, printmaking, sculpture, photography, installation, performing and media arts, animation, video, film, dance, literary expression, crafts and ceramics.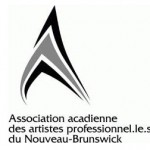 The Centre's activities comprise a broad diversity of concerts, screenings, special events, conferences, exhibitions, daycare services, workshops and other learning activities.
L'Association acadienne des artistes professionnel.le.s du Nouveau-Brunswick (AAAPNB) was founded in 1990 by a group of artists representing seven (7) artistic disciplines: visuals arts, cinema/video, dance, literature, music, multidisciplinary art and theatre. At the time, artists had been expressing the desire to create an organization that would allow them to be better represented in the community, defend their rights and help to improve their life and working conditions.
The AAAPNB is a provincial organization for artist representation that offers developmental, informational and documentation services, as well as publishing and advanced training. The Association also encourages collaboration and cooperation among artists and artistic organizations on a local, national and international level. It promotes artists' interests in all government branches and the private sector.
The members are made up of professional artists working in one of seven (7) artistic disciplines. An administrative board, currently led by president Louise Lemieux, directs the organization. The board is composed of members representing the different regions of New Brunswick. A general assembly is held each year in one of the provincial regions.
From its offices in Moncton, the AAAPNB brings diverse projects to the forefront, such as the Académie des arts et des lettres de l'Atlantique, the Gala des prix Éloizes, the Agence de mise en marché d'œuvres d'art, the Répertoire des artistes and the CultuRoutes card. It also intervenes in socio-political documents that involve Acadian artists.
Attention: Carmen Gibbs, executive director
Address: Centre culturel Aberdeen 140, rue Botsford, suite 17, Moncton (NB) E1C 4X5
Telephone: (506) 852-3313
Fax: (506) 852-3401
E-mail: [email protected]
Website: www.aaapnb.ca