The DansEncorps School
DansEncorps remains one of the most important dance centers in Atlantic Canada. Renowned for its diverse styles of dance, the DansEncorps School has a program focused on modernity, distilling styles and techniques of classical ballet, contemporary and jazz dance as well as hip hop, breaking and other styles currently popular in Canada.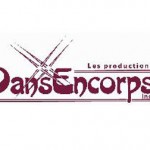 The DansEncorps School and its affiliated school in Shediac, offers dance training in French to more than 700 students every year. The school celebrates dance in an inclusive and non-competitive way.
DansEncorps Productions
Les Productions DansEncorps Inc. is a non-profit organization founded in 1979 in Moncton New Brunswick. The DansEncorps Company, under the direction of Chantal Cadieux, creates original thematic choreographies and acquires choreographic works of artists recognized at a national and international level in order to enrich its repertoire of short pieces. The company regularly tours its creations mostly throughout the Atlantic Provinces for the general public as well as young audiences.
In addition, annually, DansEncorps Productions organizes various important activities to develop a complete ecology of the art of dance. These events are: Creation Dance, the Atlantic Dance FESTIVAL danse atlantique, the dance intensive and an International Dance Day event.
La Jeune Troupe DansEncorps
La Jeune Troupe DansEncorps is composed of young dancers who are passionate about the art of dance. This pre-professional program is the only way to acquire the skills needed to enter a professional level training program. La Jeune Troupe DansEncorps has toured schools in New Brunswick throughout the past decade and has been integrated in various major national and international shows.
Les Productions DansEncorps Inc.
Attention: Chantal Cadieux
Address: Aberdeen Cultural Center 14 – 140, Botsford St. Moncton, NB, E1C 4X5
Telephone: (506) 855-0998
Email: [email protected]
Website: www.dansencorps.ca