Marc Xavier LeBlanc and Heather Eve Sproat are the owners and operators of a cool new place called StudioGraph Photography and Framing, which also showcases cool art in all its forms. They offer a wide variety of photography services (weddings, art and architectural documentation, family portraits, grad sessions, band photography and a lot more), custom framing, digital retouching, DJ services as well as sell art (mostly local artists). StudioGraph also are linked to La Galerie 12.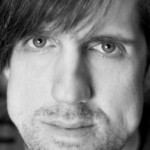 Marc Xavier LeBlanc was nominated for "photographer of the year" at the East Coast Music Awards 6 years in a row (2004 to 2009) as well as nominated for "media personality of the year" (2008, 2009 and 2010).
Marc also known as "Bones" is the host and DJ of the ever so popular, "Indie Pop Night" monthly events, which are held in Moncton and Fredericton, NB, Charlottetown, PEI and every few months in Halifax, NS and Saint John, NB. He's been hosting his own radio show at CKUM 93.5 FM for almost 20 years. He's also a weekly contributor to CBC Radio One's evening show called Shift where he spotlights French Canadian music.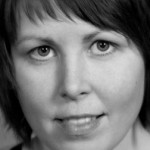 Heather Eve Sproat has been working in the photo and framing industry for over ten years now. She is a skilled photographer and is also a highly sought-after professional digital retoucher.
She also has taught courses in retouching at the New Brunswick Community College. For more information about retouching courses, be it private or group sessions don't hesitate to contact them.